'On her debut EP, the Kazakh/British violinist, creates teeming and imagistic environments with four strings and electronics.' Pitchfork
'…Spinning minimalist pizzicato patterns and hovering heat haze swirls of sublime tension and release.' Mojo
'The new EP ONE from violinist Galya Bisengalieva took me into some sort of trance, the best kind where normal thought drops away and you can't do anything except let the sound in. I am inside the rasping rough silk tones and dissonances of Galya's playing. This EP is a trio of new works, one each composed by Claire M Singer, Bisengalieva and Emilie Levienaise-Farrouch, and all played by Bisengalieva. Together and individually these women are forces of uncompromising new and primordial music.' The Quietus 
---
Galya Bisengalieva makes her first solo appearance since the critically acclaimed release of EP ONE. Joined by long term collaborator Kat Tinker, Galya will be performing music from her new release as well as specially commissioned music by electronic artist Ipek Gorgun. The show will also feature music by Pauline Oliveros, Maggi Payne and Paula Matthusen.
>>> Click here to join the Facebook event and receive all updates on this show
---
Galya Bisengalieva is an award winning Kazakh/British violinist and Leader of the London Contemporary Orchestra. She makes her own work as a soloist, improviser and collaborator with artists and composers of varied genres.
Galya is known for her work on films the Mustang (2019), Honey Boy (2019) and You Were Never Really Here (2017). She has performed key solos for live productions of The Phantom Thread, Under the Skin, The Piano and There Will Be Blood.
She recently co-wrote Galya Beat with electronic producer Actress and percussionist Sam Wilson which was released on Ninja Tune. She has collaborated with Hildur Guðnadóttir, Thom Yorke, Suzanne Ciani, Frank Ocean, Steve Reich, Laurie Spiegel, Terry Riley, Pauline Oliveros, as well as commissioning and performing new works by Sarah Davachi, Shiva Feshareki, Claire M Singer, Emilie Levienaise-Farrouch, Mica Levi, and CHAINES.
---
Katherine Tinker is a pianist and Park Lane Group Young Artist.  She plays for a wide range of ensembles encompassing classical and contemporary music. She has performed at all major concert venues in London, and regularly performs on BBC Radio 3, most recently live on the BBC Proms and for Hear and Now.
This season she will be touring with Mahogany Opera Group as Musical Director, premiering works by Catherine Lamb, Shiori Usui, RPS award winning Philip Dawson, and will play as part of concert series including Kettle's Yard New Music series and Borough New Music.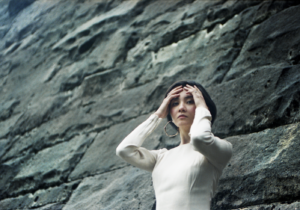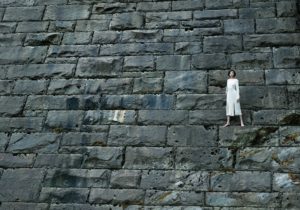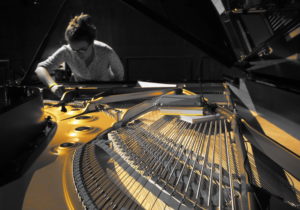 ---
💡 Luminate 💡
In this monthly series, we shine a light into the crucible of new music creation today, revealing exhilarating cross-currents in sound and style.
From contemporary orchestral composition to shimmering electronic sound worlds, musical expression is becoming less defined by genre, more framed by its emotional and cultural contexts.
Luminate taps into this bold, exploratory landscape in a series of shows that will provoke and inspire.