Eduard Shyfrin, in a fresh and innovative exploration, reveals how the ideas of Jewish mysticism – or Kabbalah – resonate with 21st century science.
Introduced by Rabbi Berel Lazar.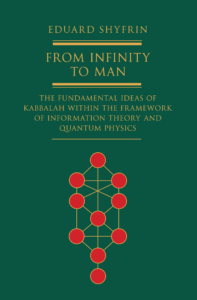 ---
Eduard Shyfrin was born in Ukraine in 1960. During his studies, he developed a profound understanding of physics and received a PhD in Metallurgy from the Moscow Institute of Steel and Alloys. He later co-founded Midland Holdings Resources Ltd and has had a successful career in business for decades. Eduard has spent the past few years studying the Torah and Kabbalah with a particular interest in the intersection of science and religion. He has also published a number of Torah Commentaries on the Chabad.org website. His book From Infinity to Man has been published in Russia and the UK, and will also be published in Israel.