Tolerance, equality, democracy, free speech, a free press, separation of church and state, progress: these and other values of the Enlightenment have guided the West for over 300 years.
But with trends such as the rise of populism and nationalism in the West, the ascent of China in the East, and the failure of the Arab Spring, many are asking: what if the Enlightenment was just a blip? What if we are simply reverting to a 'norm' of human history and, if so, what can we do about it?
Our expert panel discusses.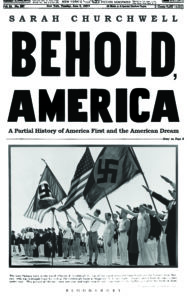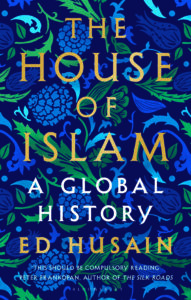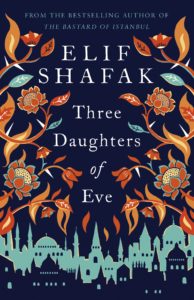 ---
Sarah Churchwell is Professor of American Literature and Chair of Public Understanding of the Humanities at the School of Advanced Study, University of London. She is the author of Careless People: Murder, Mayhem and The Invention of The Great Gatsby and The Many Lives of Marilyn Monroe. Her literary journalism has appeared widely and she comments regularly on arts, culture, and politics for television and radio. She has judged many literary prizes, including the 2017 Baillie Gifford Prize for Nonfiction, the 2014 Man Booker Prize for Fiction, and she was a co-winner of the 2015 Eccles British Library Writer's Award.
Ed Husain is the author of The Islamist, a memoir of his time inside radical Islamism. Having rejected extremism, he now advises governments and political leaders on Islam. He is a senior fellow at Civitas, Institute for the Study of Civil Society in London and a global fellow at the Woodrow Wilson International Centre in Washington DC. He was a senior fellow for Middle Eastern studies at the Council on Foreign Relations (CFR) in New York for five years and co-founded Quilliam, the world's first counter-extremism think-tank in Britain. He has written for The New York Times, The Telegraph, The Financial Times and appeared on CNN, BBC, and others. He lives in London.
Elif Shafak is an award-winning novelist and journalist and is the most widely read female writer in Turkey. Her work has been published in 48 languages. She is known as a women's rights, minority rights and LGBT rights advocate as well as an inspirational public intellectual and speaker. Shafak is a TED Global speaker, a member of Weforum Global Agenda Council on Creative Economy in Davos and a founding member of ECFR (European Council on Foreign Relations). She was awarded the title of Chevalier des Arts et des Lettres in 2010 by the French government. She was the Weidenfeld Visiting Professor in Comparative European Literature at Oxford in 2018.
Lionel Shriver is a journalist and author. Her novel We Need to Talk About Kevin won the Orange Prize for Fiction in 2005. She writes for The Guardian, The New York Times and The Wall Street Journal amongst others. She lives in London and New York.
Jonathan Freedland is a weekly columnist and writer for The Guardian. He presents BBC Radio 4's The Long View. The recipient of the 2014 Orwell Prize, he also writes thrillers.