Ferdinand Mount has long been fascinated by the great thinkers and politicians of the past two millennia.
In this riveting and provocative book, he takes us on a colourful journey, examining the political theories of twelve key people, from the great orator and statesman of Ancient Greece (Pericles), to Jesus, to the father of Communism, Karl Mark, who have inspired and provoked him in equal measure; these are the people who have shaped our world.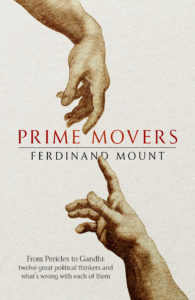 ---
Prize-winning author Ferdinand Mount has been a columnist for The Spectator, The Daily Telegraph and The Sunday Times. He was formerly head of the Downing Street Policy Unit, and editor of the TLS.
In association with the TLS.