Take advantage of our Double Bill Offer.
Painting in London from WWII to the 1970s is a story of friendships and shared experiences.
Drawing on first-hand interviews, acclaimed art historian Martin Gayford, in conversation with Hannah Rothschild, examines the interwoven lives of artists such as Francis Bacon, Lucian Freud, Frank Auerbach and David Hockney, and the teachers and contemporaries, numbering David Bomberg and Jackson Pollock, who influenced them in their quest to explore the boundaries of art, always posting the question, 'what can painting do?'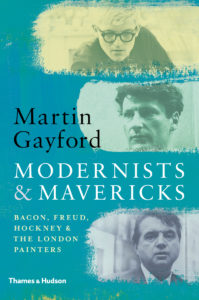 ---
Martin Gayford is art critic for the Spectator and author of acclaimed books on Van Gogh, Constable and Micheangelo. Modernists & Mavericks is his latest book.
Hannah Rothschild CBE is an award-winning writer and film director. She became Chair of the National Gallery's Board of Trustees in 2015 and is a Trustee of Waddesdon Manor.