Jeremy Corbyn's ascendency is only the latest in a long line of clashes of ideology, tactics and style that have characterised the British Labour Party's story over the past 70 years.
From the rise of the left in the late 1970s to the Blair-Brown years, David Kogan has chronicled Labour's battles and schisms. While a new mass movement today controls the party, history suggests that groups which dominate in one political generation may be supplanted in the next. Will things be different under Corbyn?
Introduced by Peter Hyman.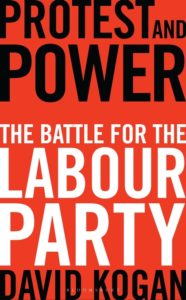 ---
David Kogan has worked in the UK and US media as both a journalist and an executive at the BBC, Reuters, Granada, Reel Enterprises and Wasserman Media Group. He is currently the CEO of Magnum Photos. His first book, The Battle for the Labour Party, published in 1981, remains essential reading about the Labour Party. He lives in London.
Henry Zeffman is political correspondent at The Times. He has also written leaders for the paper. He won the Anthony Howard award for young journalists in 2015 and an MHP 30 to watch young journalist award in 2017. He previously wrote for the New Statesman and the Observer.
In memory of Robin Hyman.