Tour guide and lecturer Rachel Kolsky focuses on the women who shaped London through the centuries, and their legacies. They number scientists and suffragettes, reformers and royals, military and medical pioneers, authors and artists, fashion and female firsts…
Women's London is an eye-opening discovery of just how much London owes to women.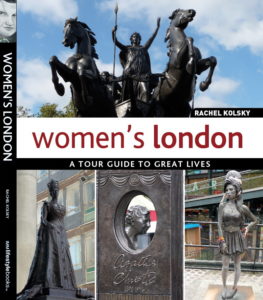 ---
Engaging, knowledgeable and entertaining Rachel Kolsky is a prize-winning London Blue Badge Tourist Guide (www.golondontours.com) who is passionate about exploring London's heritage. Her walks and talks cover a wide range of themes and areas but always focus on the 'human stories behind the buildings'. She has published four books, Jewish London (2012), Whitechapel in 50 Buildings (2016), Secret Whitechapel (2017) and Women's London (2018).