The music: As it's December, OAE performs one of Bach's Christmas cantatas, this one written for the Feast of John the Evangelist and first performed on December 27, 1723. It's a sturdy, muscular work, with sackbuts (baroque trombones) doubling the vocal lines.
The science: The orchestra are joined by Maggie Aderin-Pocock, the presenter of the BBC's legendary The Sky at Night series since 2014. With an extensive career in building satellites, Maggie tells us about the challenges of engineering for space.
Free Physics Fun
11–11.30am and 12.30-1pm, Music Level Foyer
Before and after each Bach the Universe and Everything concert, enjoy free physics activities in the Music Level Foyer, courtesy of our series partner the Institute of Physics. In today's event, chat to scientists from the National Physics Laboratory and discover how we define everyday measurements, such as the second and the kilogram.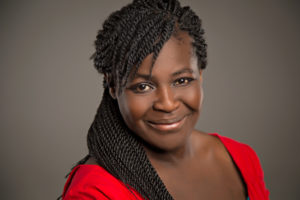 ---
Bach, the Universe and Everything is Orchestra of the Age of Enlightenment's very own Sunday service for inquiring and curious minds; a place to bond with music lovers and revel in the wonders of science.