'All grown-ups were children once. But only few remember it.'
When a pilot crashes his plane in the Sahara Desert, he meets the little prince who has left his home, Asteroid B 612, on a journey across the universe to understand how to love a rose.
The Little Prince is a story about childhood, adults and the magical power of the imagination. It is also a story about art, drawing and creativity. This performance will be a rare and unique opportunity to watch the celebrated author and illustrator Chris Riddell, Children's Laureate from 2015 – 2017 and illustrator of J.K. Rowling's The Tales of Beedle the Bard, live-draw the story and re-interpret Antoine de Saint-Exupéry's iconic images. See The Little Prince come alive and let your imagination join him on his intergalactic journey.
Celebrating its 75th anniversary, The Little Prince – this timeless tale of friendship and faith – has become one of the best-loved and most widely translated books ever, equally loved by children and adults the world over.
A few lucky audience members will receive some of the original drawings at the end of the show.
Suitable for children aged 7+.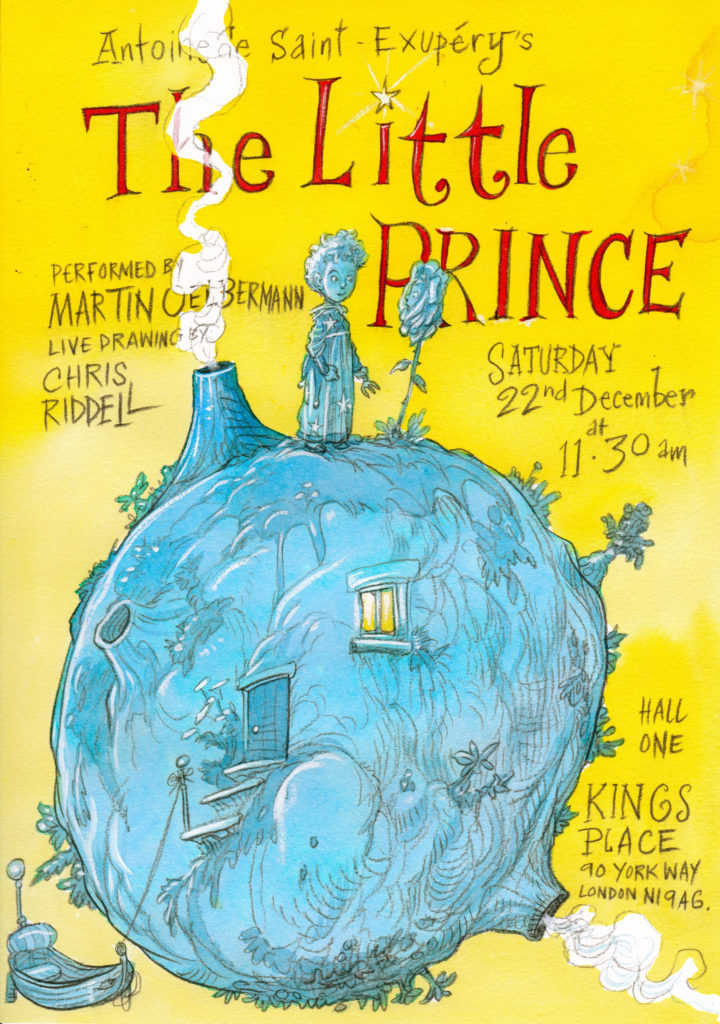 ---
Join us for a day of crafts!
From 10am till 3pm, our Music Foyer and Mezzanine Level will be transformed into a creative Christmas hub, with making-stations for 'elves in boxes' and 'Christmas wings'; Fantastic face painting and a serious dressing-up box to raid, as well as a chance to kick back with Roald Dahl's Magic Headphones.
Access to our craft day is included in the ticket price for The Snowman and Friends and The Little Prince.