James Barr (Gay) and Dan Hudson's (NonGay) award-winning podcast returns to the London Podcast Festival for their 100th episode.
Gay and straight worlds collide, as James explores the 'admin' behind gay sex and Dan lends his unique 'NonGay eye' to the LGBTQ+ community. Join us and some very special guests to celebrate the UK's biggest LGBTQ+ podcast's 100th episode! WARNING: May contain 'Your Mum' jokes. See you there babes.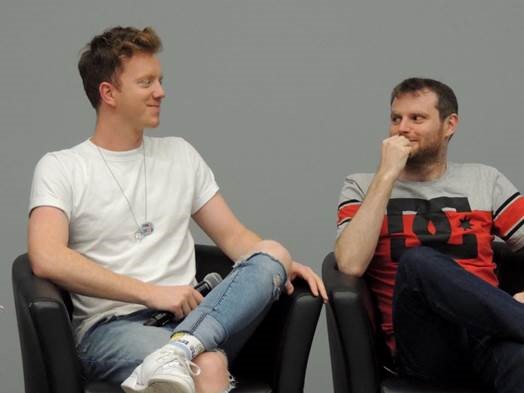 A Gay And A Nongay is the UK's leading podcast from James Barr and Dan Hudson. They have appeared in The Guardian, Radio Times, The Independent, Financial Times and Time Out. They have been nominated for numerous awards, and won the bronze Best Comedy award at this year's British Podcast Awards.
'One of the most fundamentally kind and funny podcasts in Britain' Radio Times
'A warm, funny take on love, friendship and sex' Time Out