In Insomnia, Marina Benjamin has produced an unsettling account of an unsettling condition, treating our inability to sleep not as a disorder, but as an existential experience that can electrify our understanding of ourselves, and of creativity and love.
Lisa Appignanesi, in Everyday Madness, writes of the rage she experienced when her partner of 32 years died. In this brave examination of an ordinary enough death and its aftermath, she scrutinises her own and our society's experience of grieving, the effects of loss and the potent, mythical space it occupies in our lives.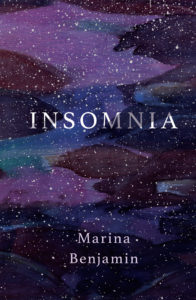 ---
Lisa Appignanesi has been a university lecturer in European Studies and was Deputy Director of London's Institute of Contemporary Arts. Her works of non-fiction include Freud's Women (with John Forrester), a biographical portrait of Simone de Beauvoir, and a history of cabaret.
She has edited The Rushdie File and a number of books on contemporary culture, as well as producing various films for television. Lisa Appignanesi lives in London with her two children.
Marina Benjamin's most recent books are Insomnia, The Middlepause, Rocket Dreams, shortlisted for the Eugene Emme Award, and Last Days in Babylon, longlisted for the Wingate Prize. She is currently a senior editor at the digital magazine Aeon.
Amanda Craig is a novelist, short-story writer and critic. After a brief time in advertising and PR, she became a journalist. She was the children's critic for The Independent on Sunday and The Times and reviews children's books for The New Statesman, and literary fiction for The Observer, but is mostly a full-time novelist.
Her last novel, Hearts and Minds, was long-listed for the Bailey's Prize for Women's Fiction. In 2017 she published two works with Little Brown: The Other Side of You and The Lie of the Land. She is currently working on her eighth novel. She is regarded as a state of the nation novelist, commenting on the gulf between rich and poor.
In association with the TLS.