'Partition is always going to be a thing that matters to me and influences me. When your people have gone through such historical violence, you cannot shake it.'
Rising US poet and screenwriter Fatimah Asghar brings her powerful debut collection If They Come For Us to the UK for the first time. Navigating the trauma caused by borders on both a personal and political level, Asghar details her experiences of a world divided by invisible partitions and reminds us of the inevitable consequences of ignoring history.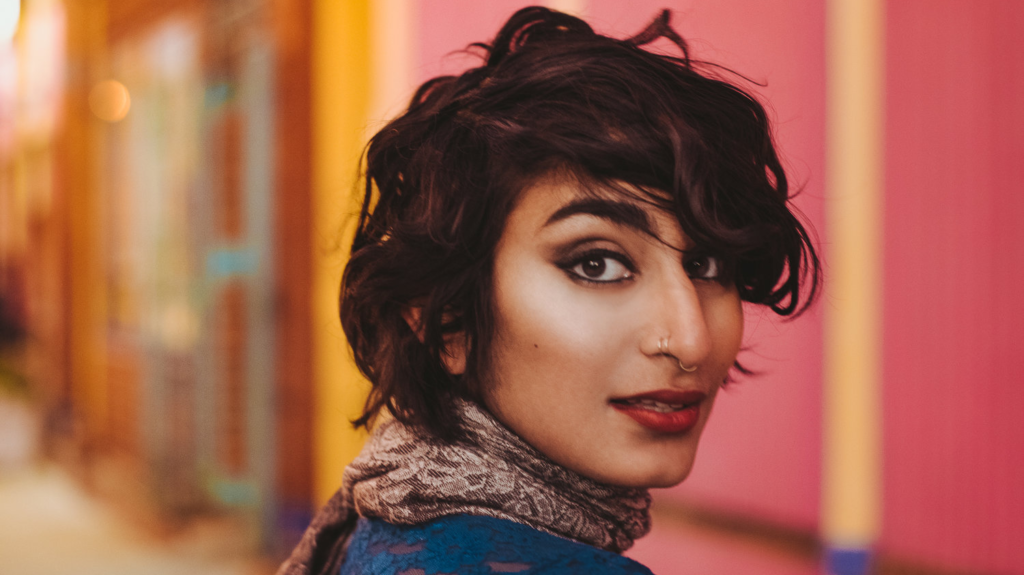 ---
Fatimah Asghar is a nationally touring poet, screenwriter, educator and performer. Her work has appeared in many journals, including Poetry Magazine, Gulf Coast, BuzzFeed Reader, The Margins, The Offing, Academy of American Poets and many others. Her work has been featured on new outlets like PBS, NPR, Time, Teen Vogue, Huffington Post, and others. In 2011 she created a spoken word poetry group in Bosnia and Herzegovina called REFLEKS while on a Fulbright studying theater in post-genocidal countries. She is a member of the Dark Noise Collective and a Kundiman Fellow. Her chapbook After came out on Yes Yes Books fall 2015. She is the writer and co-creator of Brown Girls, an Emmy-Nominated web series that highlights friendships between women of color. In 2017 she was awarded the Ruth Lily and Dorothy Sargent Rosenberg Fellowship from the Poetry Foundation and was featured on the Forbes 30 Under 30 list. Her debut book of poems, Today We're American, is forthcoming on One World/ Random House.