Take advantage of our Double Bill Offer.
Harry Freedman, author of the acclaimed The Talmud: A Biography, and novelist Ariel Kahn discuss and explore the meaning and relevance of the Kabbalah today.
In Scandal, Secrecy and the Soul: A History of Kabbalah, Harry tells the fascinating story of Kabbalah from its earliest origins, while Ariel, in his debut novel Raising Sparks, tells the story of Malka, a young girl from Jerusalem's Hasidic community, who discovers she has an extraordinary gift.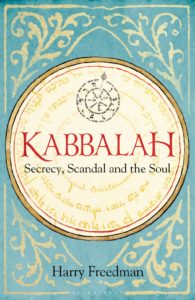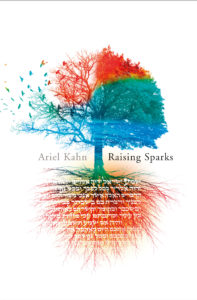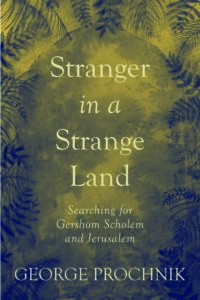 ---
Harry Freedman writes about the history of religion and ideas and their relevance to the world today. His previous books include The Talmud: A Biography and The Murderous History of Bible Translations. Having spent 20 years in rural Devon he now lives in London with his wife Karen. He has two grown-up children, two adult step children and an expanding number of grandchildren.
Ariel Kahn is a prize-winning writer and academic. He initially trained to be a rabbi in Israel. Whilst in Israel, he set up a writing group at the rabbinical school with fellow student, Matt Eisenfeld. Ariel was also the driving force in the Arab Israeli Book Club, which he set up with Palestinian novelist Samir El Youssef. The club was dedicated to building bridges through literature and shared discussion. The book club will be resurrected in 2018. He has won the Bloomsbury New Voices competition and came runner-up in the national Pulp Idol Fiction competition in 2017.
George Prochnik's latest book, Stranger in a Strange Land: Searching for Gershom Scholem and Jerusalem was a New York Times 'Editor's Choice' and was shortlisted for the Wingate prize. The Impossible Exile: Stefan Zweig at the End of the World, received the National Jewish Book Award for Biography/Memoir in 2014. Prochnik is also the author of In Pursuit of Silence: Listening for Meaning in a World of Noise, and Putnam Camp: Sigmund Freud, James Jackson Putnam and the Purpose of American Psychology. He has written for The New York Times, The New Yorker, and the LA Review of Books, and is editor-at-large for Cabinet magazine.
Sponsored by Eduard Shyfrin and family.