Acclaimed writer and broadcaster Melvyn Bragg presents a moving and poignant tale of one of history's greatest love stories.
Paris, 1117: Heloise, a young and celebrated scholar, is stunned when the radical philosopher, Peter Abelard, agrees to be her tutor. They embark on a passionate, dangerous love affair with horrific consequences, sending shockwaves through 12th-century Paris. Nine centuries later, Arthur, an English academic, while in Paris to recreate their story in a novel, finds his connection to the tragic lovers is more emotional than he cares to admit.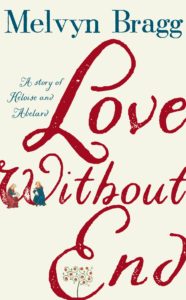 ---
Melvyn Bragg is a writer and broadcaster. His novels include The Hired Man, for which he won the Time/Life Silver Pen Award; Without a City Wall, winner of the John Llewellyn Rhys Prize; The Soldier's Return, winner of the WHSmith Literary Award; A Son of War and Crossing the Lines, both of which were longlisted for the Man Booker Prize; A Place in England, which was longlisted for the Lost Man Booker Prize; and most recently Now is the Time (Winner of the 2016 Parliamentary Fiction Book of the Year). He has also written several works of non-fiction, including The Adventures of English and, most recently, The Book of Books about the King James Bible. He is the editor of the award-winning The South Bank Show (1978-2018), and presenter of BBC Radio 4's In Our Time. Now in its 20th year, it is one of the BBC's most successful discussion programmes ever, attracting a weekly domestic audience exceeding 2 million listeners, plus 3 million monthly downloads of the podcast. He lives in London and Cumbria.