On 16 August 1819, 60,000 people gathered in St Peter's Field in Manchester seeking some of the rights that we take for granted today. When local government troops charged at the crowd, the peaceful protest was turned into a massacre with 18 people losing their lives and around 700 injured. The aftermath of Peterloo is felt 200 years later, in the evolving story of democracy and collective memory of protest.
To commemorate the bicentenary of the Peterloo Massacre, a major event in Manchester's history, and a defining moment for Britain's democracy, People's History Museum (PHM) warmly invites you to an exclusive in conversation event with Mike Leigh (Director of Peterloo), hosted by Joan Bakewell.
Complimentary refreshments will be available on arrival from 7pm ahead of the event starting at 7.30pm.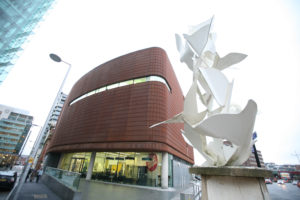 PHM in Manchester is the national museum of democracy, telling the story of its development in Britain: past, present and future. All proceeds from this event will support People's History Museum to champion ideas worth fighting for.