Bestselling children's author and librettist Francesca Simon, with award-winning composer Gavin Higgins, has produced an opera of her stunning epic Norse tale, The Monstrous Child, to be staged at the Royal Opera House in the Linbury Theatre from 21 February – 3 March.
Francesca and Gavin will be in conversation with acclaimed singer and cellist Simon Wallfisch, discussing the genesis of the production. This is a unique opportunity to hear about the journey of turning a story into a modern day opera.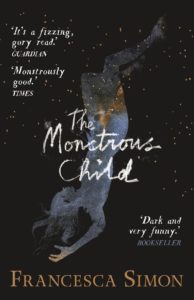 ---
Francesca Simon is an award-winning children's author. The Monstrous Child was her first book for teens and was shortlisted for the 2017 Costa Book Awards and the YA Book Prize. The opera, based on the book, premieres in February 2019 at The Royal Opera House.
Gavin Higgins is an award-winning composer who has worked with some of the country's leading orchestras, including the BBC Symphony Orchestra and the London Philharmonic. His latest work is an opera based on Francesca Simon's best-selling book, The Monstrous Child.
Simon Wallfisch is a baritone, cellist and actor. As a cellist he played regularly with the English Chamber Orchestra and as an actor and presenter can be heard on several films and audiobooks in both English and German.