Acclaimed journalist Jonathan Freedland presents a gripping new thriller, the latest from his blockbuster novelist alter ego Sam Bourne.
Somebody is killing the world's last remaining Holocaust survivors; libraries are burnt to the ground and important digital archives are wiped. Somebody is setting out to erase the past, even to destroy the truth itself. But who?
Jonathan will discuss the inspiration behind the novel – including his experience covering the David Irving trial – in conversation with Matthew d'Ancona, author of Post-Truth.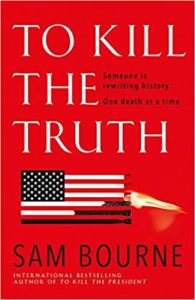 ---
Jonathan Freedland is a weekly columnist and writer for The Guardian. He presents BBC Radio 4's The Long View. The recipient of the 2014 Orwell Prize, he also writes thrillers.
Matthew D'Ancona is a journalist and political columnist. He was deputy editor of The Sunday Telegraph before becoming editor of The Spectator in 2006 (until 2009). He is a Fellow of All Souls College, Oxford.
Sponsored by David and Judy Dangoor.