Food: a subject close to our hearts and souls, as well as our stomachs.
Two award-winning foodies – journalist and Spectator restaurant critic Tanya Gold, and journalist, broadcaster and Observer food critic Jay Rayner – talk about subjects including why the people of the book became so passionate about what we put into our bodies; the role of the food critic in today's society; wonderful – and appalling – meals they have eaten; and how our relationship with food has changed with the rising awareness of ethical eating.
A third speaker (to be announced soon) will join them.
Introduced by Jonathan Ellis.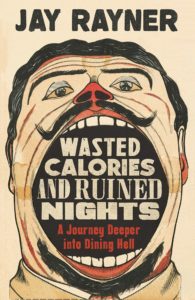 ---
Tanya Gold is a freelance journalist and restaurant critic for The Spectator. She won a British Press Award in 2010 and a Foreign Press Association Award in 2015.
Jay Rayner is a journalist, writer, broadcaster, food critic and jazz musician. His documentary The Truth About Food Prices was watched by 2.2 million people. He has appeared as a judge on MasterChef and the Great British Waste Menu and has sat on the judging panel of Top Chef Masters in the US. He chairs BBC Radio 4's The Kitchen Cabinet. Jay's first album A Night of Food and Agony examined the relationship between jazz and two key themes in his life: food and drink. His one man show My Dining Hell which documents bad reviews and his worst dining experiences, was performed in London and Edinburgh. Jay is the regular food critic for The Guardian and The Observer.
Matthew Stadlen is a national radio and television presenter, producer and writer. He has presented weekend early mornings on LBC since the start of October 2016.
Sponsored by Jonathan Ellis in memory of his parents, Harry and Amy Ellis.