London International Arts Festival 2018 presents Nordic Raga. A collaboration between the worlds of Swedish folk and South Indian classical music, the group offers experimental work that brings an element of improvisation into Nordic folk music.
The band is a collaboration between three of Sweden's most prominent folk musicians, Par Moberg (saxophone), Dan Svensson (percussion) and Mats Eden (violin), and the South Indian Carnatic violin virtuoso Jyotsna Srikanth. Nordic Raga have already seen great success, performing at several festivals both in Scandinavia and the UK (including twice at the Edinburgh Fringe), a live concert in Stockholm broadcasted by National Swedish Radio, and via a new record released on Riverboat records.
'This is something new and refreshing' Evening Standard
'It's powerful, subtle, glorious and, indeed, culturally significant' fROOTS
---
Support comes from Indotranceltic who combine Western and Indian strings with bansuri flute and electronica, creating expansive emotional soundscapes. Worlds are reimagined and journeys taken from the listener's room to places both ancient and new. From Celtic to Indian landscapes, sound worlds of mixed instrumentation transport the singers towards the next dream.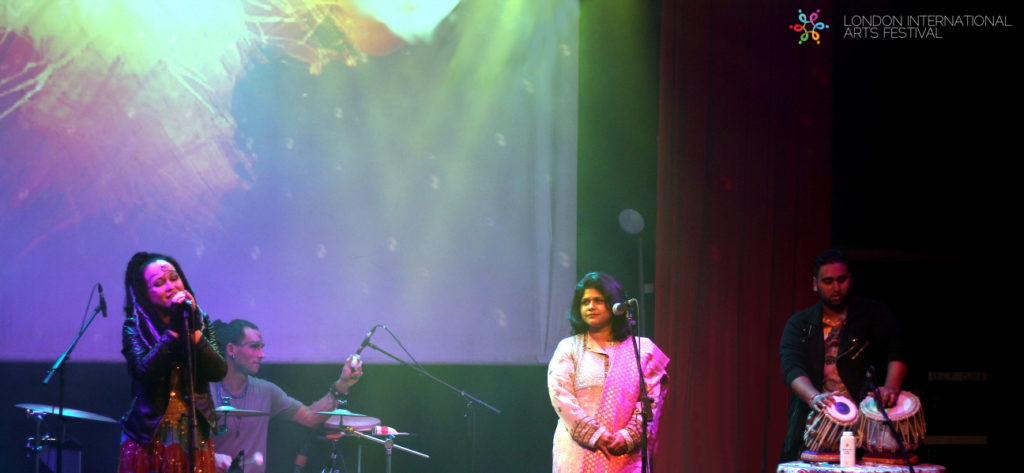 'An intelligently conceived, smartly executed introduction to a promising new world music fusion project' Songlines