Kings Place and guest curators the Quietus are excited to showcase a collaboration between Ashley Paul and Factory Floor's Nik Void, with the two artists performing new material together on stage for the first time. Listen to Nik Void's remix of Bounce Bounce, from Ashley Paul's debut album Lost in Shadows, via the Quietus.
Nik Void is an experimental electronic artist and producer, best known as one half of DFA signings Factory Floor, as one-third of Carter Tutti Void alongside Cosey Fanni Tutti and Chris Carter (Throbbing Gristle / Chris & Cosey).
Void's interests lie in the development of unconventional encounters with her tool of choice – be it voice, guitar or modular synthesizer – engaging in a new language using extended techniques and cut up sampling. Her execution of sound, united with her "demystification" approach unleashes a pragmatic imbalance allowing the creation of space for 'mistakes' paired with aleatoric composition. As a result, she blurs the lines of techno, ambient, avant-garde and noise into a new form.
The improvisational nature of both Factory Floor, Carter Tutti Void and her recent project with Peter Rehberg NPVR gives Nik Void the perfect platform to practice her challenging approach, delivering transformative interpretations of her studio recordings and not recreations.
Ashley Paul is an American multi-instrumentalist/composer based in London. Her intuitive process integrates free form song structures with a focused approach to sound. Using a complexity of instruments including saxophone, clarinet, voice, prepared guitar and percussion she creates a delicate palette, uniquely her own.
'Is it arranged? Is it made up on the spot?…sometimes sounds as if she's got nothing to do with any tradition at all — rather, a songwriter with a diaristic, private and flexible sense of what a song is.' New York Times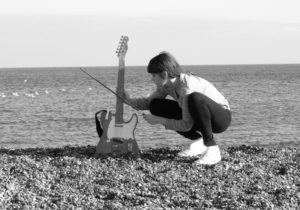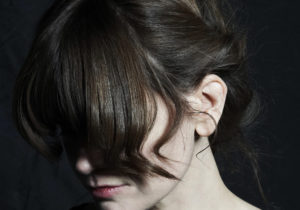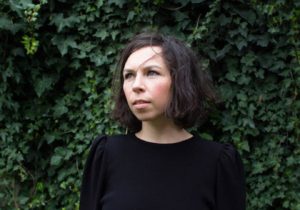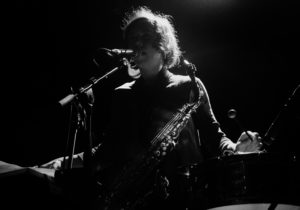 This event is part of Luminate, the new contemporary music series at Kings Place.