This is an online streaming event
After the live broadcast, ticket holders and on-demand bookers will be able to watch this performance until midnight on 31 March. For information on how to use KPlayer please refer to our guide or see the KPlayer FAQ.
---
Humans have lived side by side with animals for millennia, but how much do we understand about this complex relationship? In How To See Birds: An Enthusiast's Guide broadcaster Matthew Stadlen argues, as he takes us on a personal journey from London to the Masai Mara, that while we all see them, many of us fail to fully notice birds. In Between Light and Storm Esther Woolfson, author of Field Notes from a Hidden City, explores our representation of animals in art, our consumption of them for food and our willingness to slaughter them for sport and fashion, as well as examining concepts of love and ownership.
Click here to purchase copies of How to See Birds: An Enthusiast's Guide by Matthew Stadlen and Between Light and Storm: How We Live with Other Species by Esther Woolfson from our independent book selling partners Blackwell's.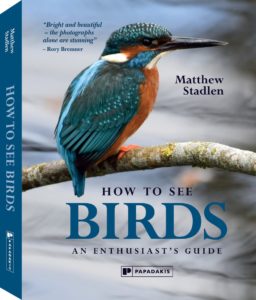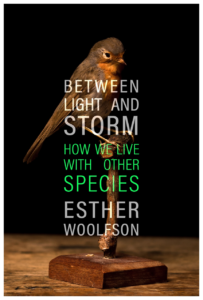 ---
Matthew Stadlen is a broadcaster, writer and regular How To Academy host. Previously he was an LBC presenter, wrote The Matthew Stadlen Interview for the Telegraph and presented the TV series, Five Minutes With and On The Road With for the BBC. He is a birdwatcher and photographer, and his book, How To See Birds, is out now. Twitter: @matthewstadlen
Esther Woolfson grew up in Glasgow and studied Chinese at the Hebrew University of Jerusalem and Edinburgh University. She has been the recipient of a Scottish Arts Council Travel Grant and a Writer's Bursary. Her first book was Corvus: A Life with Birds, and her second, Field Notes from a Hidden City, was shortlisted for the 2014 Thwaites Wainwright Prize for Nature and Travel Writing. She lives in Aberdeen.