A collaboration inspired by Janáček's string quartet Intimate Letters with a memorised performance of the piece followed by the premiere of a new work created by violinist Rakhi Singh and pioneering electronic musician Vessel (Sebastian Gainsborough).
'The Janáček has a powerful urgency' says Vessel 'driven by an obsessive desire that gives it a punk-ish irreverence'.
The combination of acoustic instruments and electronics will scatter sound to all corners of the darkened hall, enveloping us in a contemporary response to a ground-breaking masterpiece.
Developed at Snape Maltings and supported by PRS Foundation Beyond Borders.
>>> Click here to join the Facebook event and receive all updates on this show
---
Support for the evening is provided by CHAINES (Cee Haines), a composer and multi-instrumentalist who writes surreal and fantastical electronica and electro-acoustic music. Their album, The King, was made Album of The Year by Robert Barry of The Wire Magazine, and was ranked in FACT magazine's top 25 albums of 2018's first quarter. CHAINES has also worked extensively with the London Contemporary Orchestra, premiering small and orchestral scale works at venues such as The Royal Albert Hall (BBC Proms, 2018), Tate Modern (Uniqlo's Tate Lates, 2017) and the Roundhouse (Ron Arad's Curtain Call, 2016).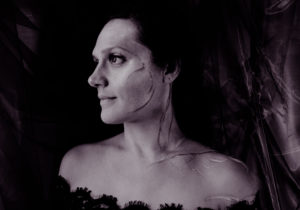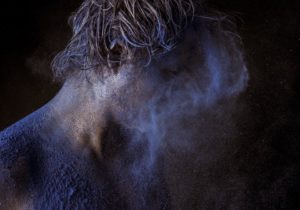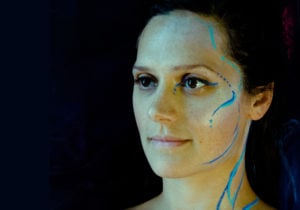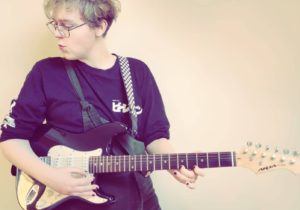 ---
Born in south Wales to an Indian father and English mother, Rakhi Singh first picked up a violin at the age of 3. She attended Chetham's School of Music and as a teenager won many national competitions, including the Audi Junior musician aged 14 after performing Bruch's violin concerto in G minor with the London Philharmonic live on Classic Fm, and the Texaco Young Musician of Wales 1997. Since then she has gone on to have a diverse career playing concertos, recitals, leading the Barbirolli quartet and guest leading many UK orchestras including the RLPO, CBSO, Orpheus Sinfonia, Manchester Camerata and LCO.
Rakhi is co-founder and Head of Artistic Planning for Manchester Collective – a new chamber collective comprising some of the finest of a new generation of international instrumentalists. The ensemble is dedicated to imaginative programming, free from restrictions; they present chamber masterpieces in new-fashioned settings, as well as cross-genre collaborations and commissions.
---
Vessel is the pseudonym of 22 year old Bristolian Sebastian Gainsborough. Having only been producing for a few years Seb rose to prominence in 2011 through acclaimed releases for Throwing Snow's fledgling label left_blank, along with a sold out cassette release for Rekordah's boutique imprint Astro-Dynamics. In early 2012 Seb signed with the all conquering Tri Angle records (home to Balam Acab, oOoOO, Holy Other, Clams Casino, The Haxan Cloak) to release his debut album. (Bio via Resident Advisor)
---
💡 Luminate 💡
In this monthly series, we shine a light into the crucible of new music creation today, revealing exhilarating cross-currents in sound and style.
From contemporary orchestral composition to shimmering electronic sound worlds, musical expression is becoming less defined by genre, more framed by its emotional and cultural contexts.
Luminate taps into this bold, exploratory landscape in a series of shows that will provoke and inspire.