For New Year's Eve, light up the night in our festival-style party of live music, dance, food and drink with an electrifying line-up of artists in collaboration with Aurora players – Nico Muhly, Teitur, Lips Choir and Nwando Ebizie (Lady Vendredi).
In the glow of the northern lights, step into a Nordic wonderland designed by Aurora collaborator Kate Wicks (The Great Gatsby) and experience illuminating music that ventures to far horizons: a rare UK performance by Teitur and Nico Muhly of their song cycle Confessions for voice and Baroque instruments, Terry Riley's hypnotic minimalist gem In C performed by Aurora players with Nico Muhly, and an intimate string rendition of Bach's Goldberg Variations.
When the clock strikes midnight, we then blow the hinges off the door of 2019 with an explosion of female creativity for our Venus Unwrapped series. The 40-strong all-women Lips Choir join Aurora players in an irresistibly raucous set of club classics newly arranged by Jessie Maryon Davies. Continuing the dance into the small hours, multidisciplinary artist Nwando Ebizie, known for her Afrofuturist music project Lady Vendredi, spins a special set of tunes by women artists, ranging from Afrobeat icons The Lijadu Sisters to disco queen Donna Summers.
Event time: 9pm–1.30am
Standard Ticket £39.50
Entry to event
Premium Ticket £72.50
Entry to event, plus welcome drink, two savoury dinner bowls and dessert made from seasonal ingredients by the chefs at Rotunda
On the night, food and drinks will be available for purchase at food stations and an ice bar.
Book this evening's concert: Aurora Orchestra with Imogen Cooper: A Viennese New Year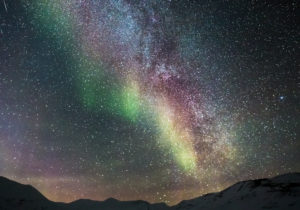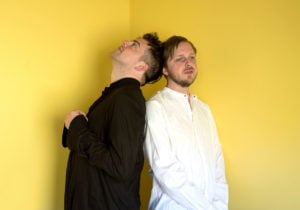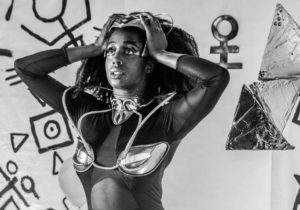 ---
A very special edition of The Lock-In series at Kings Place:
As the lights go down in Hall One, we move across to Hall Two to grab a drink and settle in for a revelatory late-night series. Curated by Aurora Principal Players, each intimate and informal performance takes you on a journey of musical discovery across diverse genres and art forms. Expect eclectic musical encounters that unfold in new and surprising ways, from entering otherworldly dimensions in electronic music to learning the steps to a rip-roaring hoedown to meeting a pterodactyl in the most unlikely of circumstances.
Please note that this is a standing event, seating is limited. Please call the Box Office on 020 7520 1490 to discuss your access requirements.
Duration: 9pm-1.30am