From exquisite choral music through to Gaelic folk, Afro psychedelica and a Hot Fuzz reunion, 2022 has seen an extraordinary range of events and performances at Kings Place. Here's a look back at a selection of highlights from different members of the team.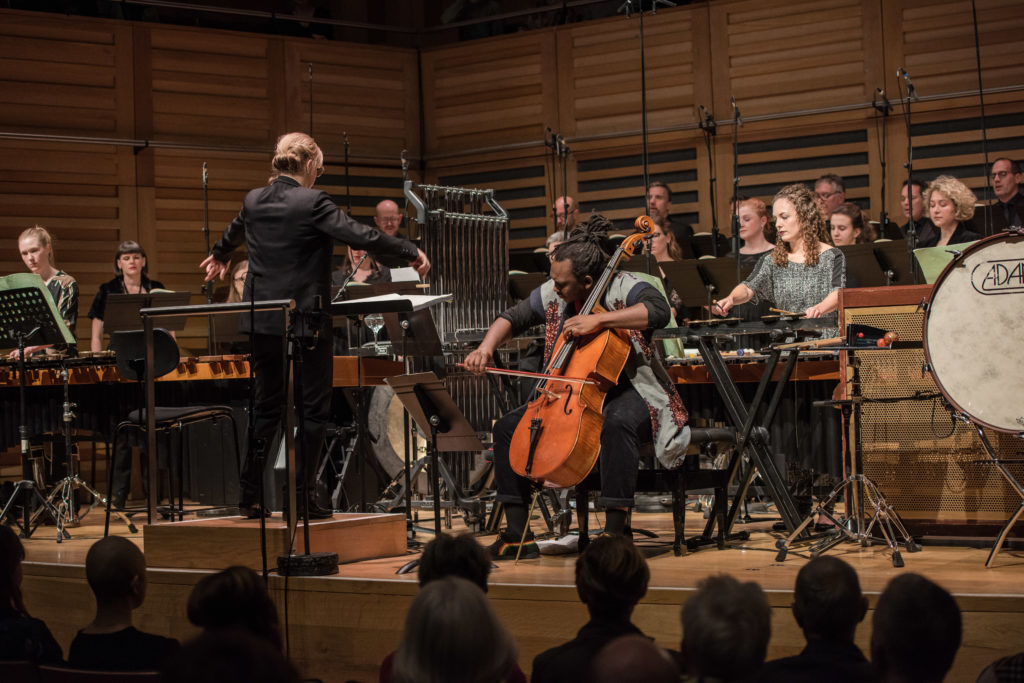 Abel Selaocoe & BBC Singers
We invited cellist Abel Selaocoe to play Gubaidulina's extraordinary The Canticle of the Sun more than three years ago. When – finally! – it could happen, it turned out to be a spine-tingling experience: an artist of mega-watt charisma with a world-class choir (BBC Singers) brewing up a profound spiritual magic. Unforgettable.
Helen Wallace, Artistic & Executive Director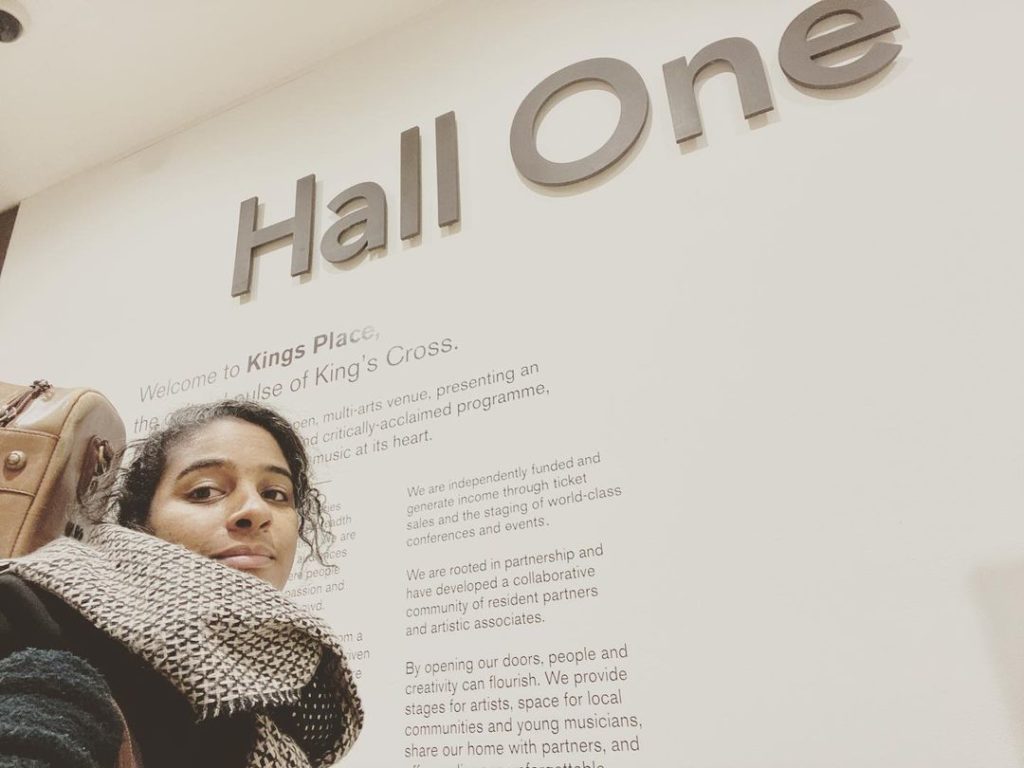 Leyla McCalla
Leyla McCalla's show in November stands out for me. It was quite a challenge as the instrumentation changed with virtually every song and the set was very varied, but the band were great to work with and the music was a fascinating blend of Haitian & Americana.
Dan Pye, Sound Engineer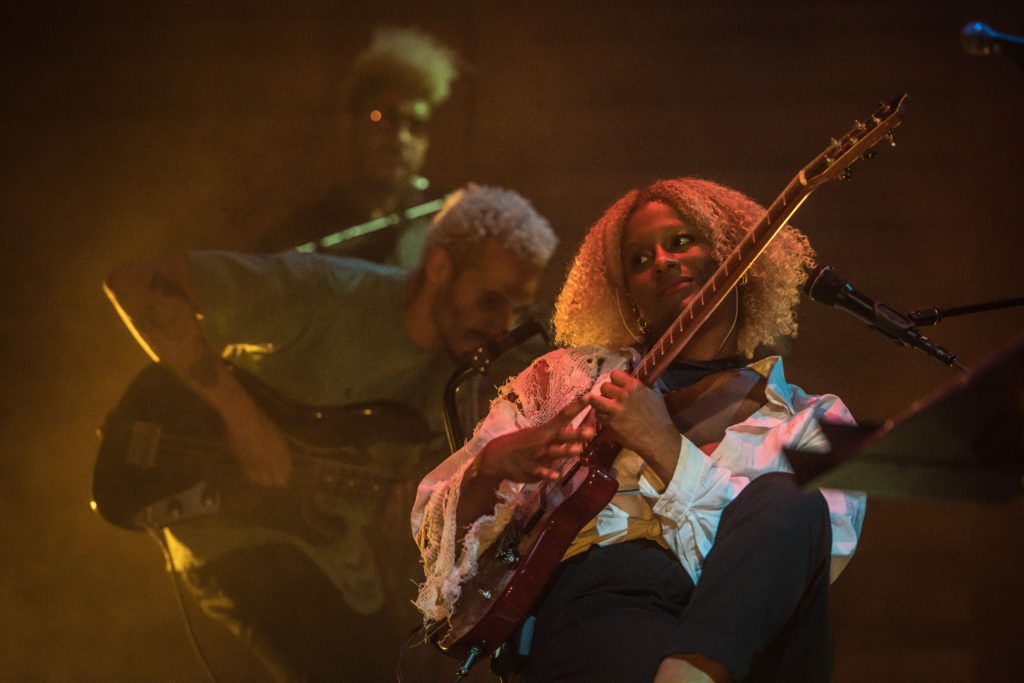 L'Rain
In a year full of life-affirming performances, it's so difficult to pick out one highlight! The feeling of seeing one of my favourite bands Adult Jazz make their long-awaited return after many years out is what I do the job for, and Arooj Aftab making her UK debut to a rapt crowd deserves an honourable mention too. But if I had to pick one, I'd go for L'Rain's mesmeric Hall One performance in June. Taja Cheek (L'Rain) and her band bring the perfect blend of sophisticated songwriting, experimentalism and top tier musicianship. I think she's a once-in-a-generation artist and her performance really was live music at its best.
Jacob Silkin, Senior Programme Manager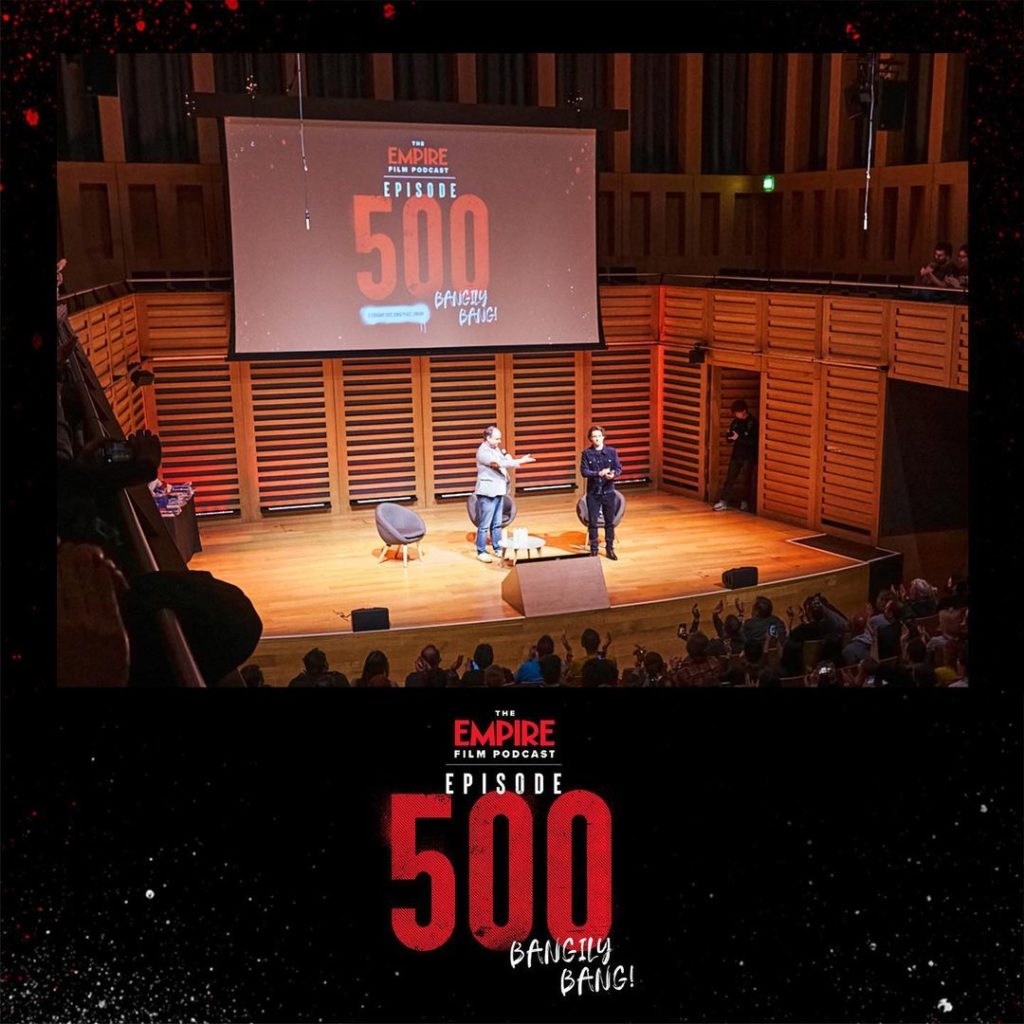 Empire Podcast 500th Episode Celebration
Impossible to choose but #EmpirePodcast500 was a highlight. Such a joyful and star-studded day of events. Hearing Simon Pegg and Edgar Wright reminisce about Hot Fuzz was particularly special for me. Guests that evening included Brett Goldstein, Harris Dickinson, Rachel Zegler, Johnny Knoxville, Kate Herron and, of course, Spider-man (Tom Holland variant). The icing on the cake was it winning 'Best Live Podcast' at this year's BPAs. "You could hear the atmosphere in the room, generated for the special 500th edition of the show." British Podcast Awards
Zoë Jeyes, Deputy Managing Director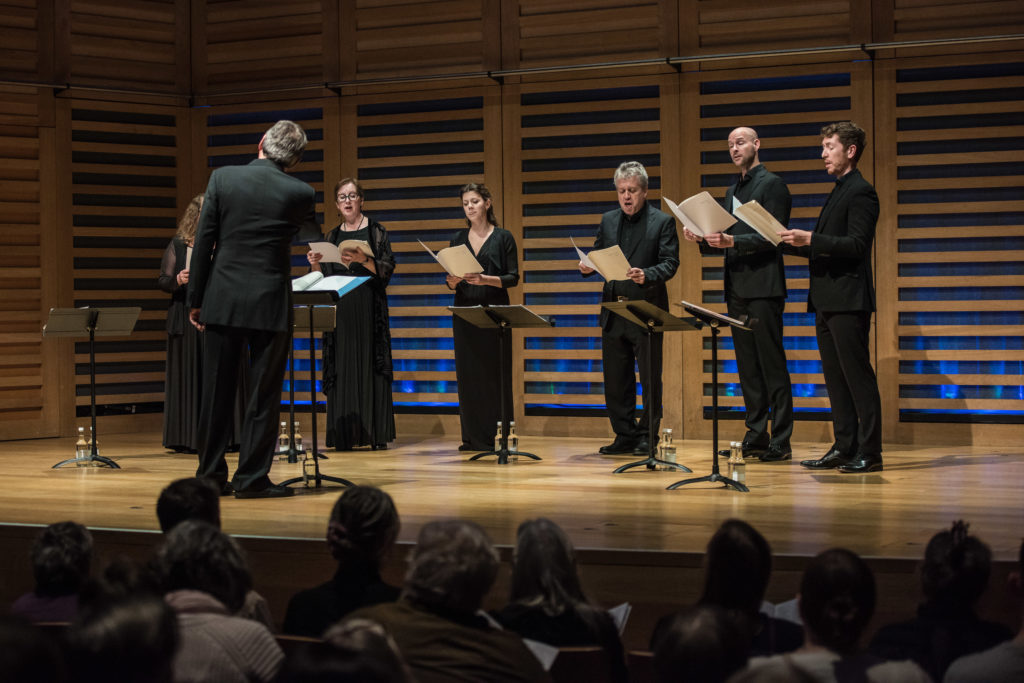 Tallis Scholars: The Light of Heavenly Spheres
I know and love many of the pieces they sang and was thrilled to become acquainted with some new works. I have never heard a version of the Allegri Miserere sung with such quality and precision. The synergy and harmoniousness of the singing was pure and stunning. Not a voice out of place. First Class!
Kath Wright, Finance Manager
The most perfect version of Allegi's Miserere! Watching the concert from the stage balcony, two of the ensemble appeared next to us, singing out from the gallery to join the voices below – using the space like a cathedral. It was heavenly!
Joanna Woodley, Head of Marketing & Communications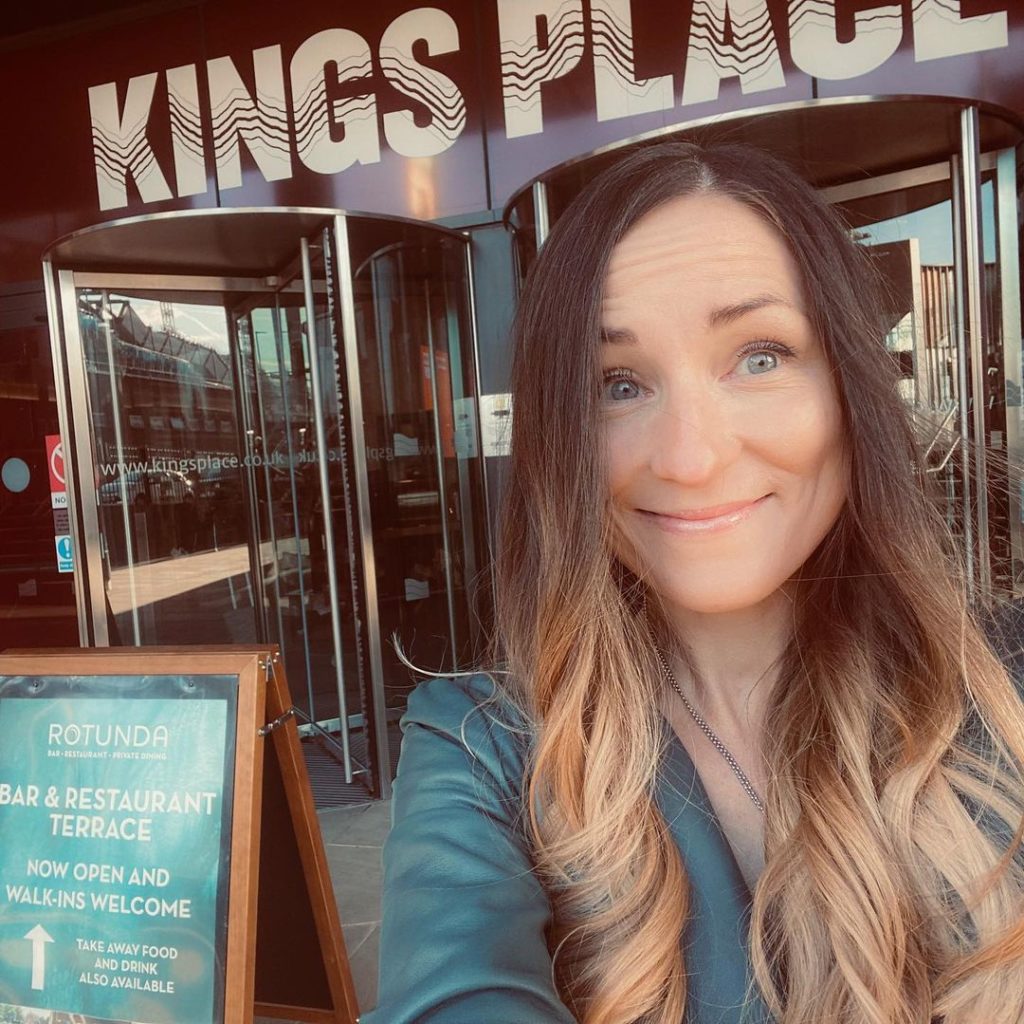 Brìghde Chaimbeul & Aidan O'Rourke feat. Julie Fowlis
I've been a fan of Gaelic folk singer Julie Fowlis since I discovered her music whilst studying at University. It's been a career highlight to work so closely with her in her role as Artist in Focus for this year's Voices Unwrapped series. For one of her collaborations, she teamed up with piper-extraordinaire Brìghde Chaimbeul, and stunning fiddle player Aidan O'Rourke of Lau fame, for an exclusive concert of voice and pipes. The voice-like style to their playing, matched with Julie's effortless, gliding vocals – all performed in the stellar acoustics of Hall One – made it a magical and unforgettable evening!
Rosie Chapman, Head of Artistic Planning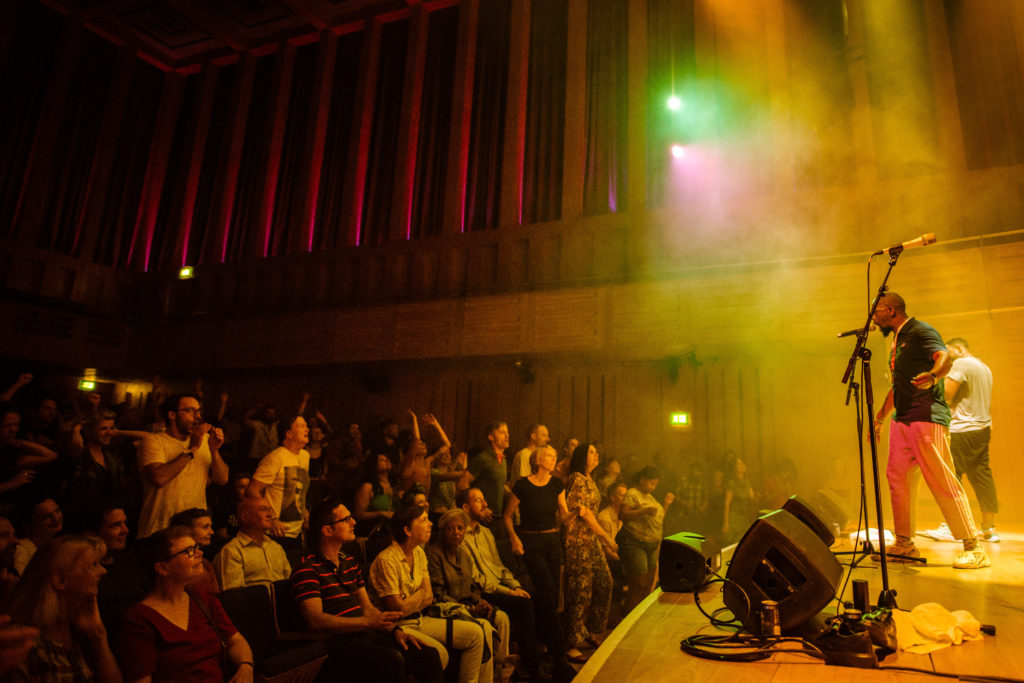 BCUC
BCUC is one of a kind band. The way their energy uplifted the whole crowd was insane! It was definitely one of the best gigs I have been to this year.
Samira Pereira, Marketing & Communications Assistant